DDoS Mitigation
Providing You with the Security You Need Before Disaster Strikes.
Connect with a senior member of the JSI team today to discover how our SmartAdvantage℠ DDoS Mitigation subscription service can provide you with the resources you need to successfully contend with an ever-increasing number of distributed denial-of-service (DDoS) attacks.
Essential Solutions for DDoS Attacks:
With JSI's DDoS Mitigation service, you and your company will receive access to a range of critical tools and resources to help you successfully handle DDoS attacks:
Resources to monitor ISP traffic, including all upstream provider connections, for attacks before they reach the edge network.

Robust mitigation solutions, which begin as soon as an attack is detected, either by terminating traffic to the targeted subscriber or filtering out attack traffic.

The ability to filter out, or scrub, harmful DDoS traffic and pass on only legitimate subscriber traffic.

Real-time or historical bandwidth graphing of when attacks occurred and targets for each of your IPs, subnets, or whole network.
DDoS Mitigation's Core Features:
Our DDoS Mitigation service's core features include the following:
An automated, cloud-based solution. 

Automatic detection of a DDoS attack against a subscriber and mitigation of it before it can disrupt other ISP customers.

An interactive, web-based tool, which you can use to see bandwidth consumption for any network IP.

The ability to identify attacked IPs and to monitor the status of mitigation activities (only with standard and advanced plans).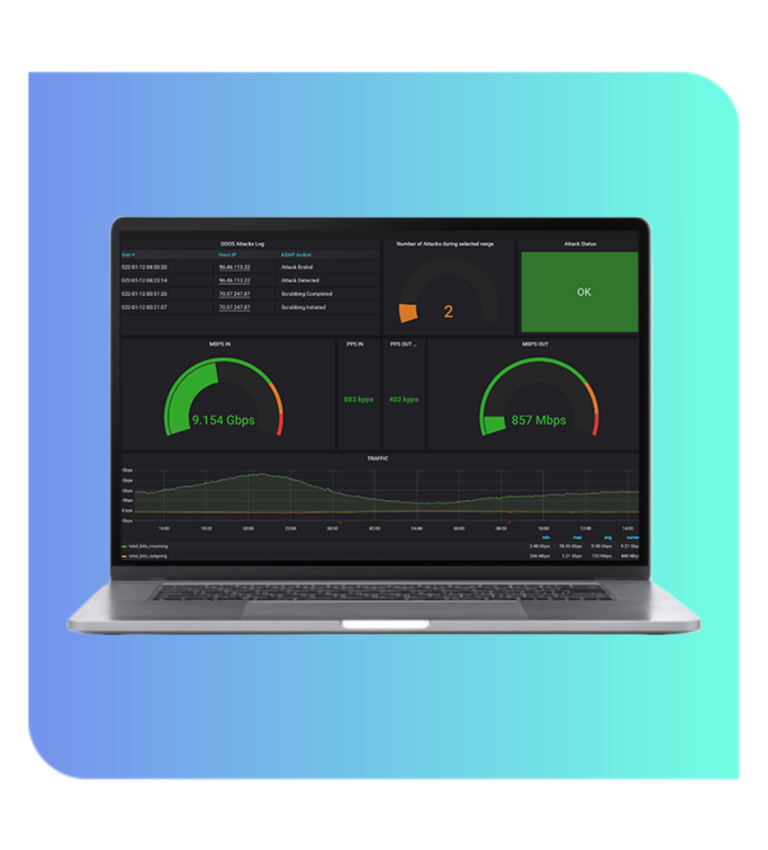 DDoS Mitigation's Bonus Features:
As an added bonus, our DDoS Mitigation solution's standard and advanced packages come with:
Mitigation for an unlimited number of attacks.

Cloud protection.

Hands-off, fully automated mitigation of DDoS attacks.

Attack scrubbing to keep a DDoS-targeted subscriber connected to the internet throughout the attack.
Rest assured, JSI is a 60-year veteran that has worked with service providers across the United States, and we have you covered:
Let us demonstrate our expertise in action with a complimentary 30-day, no-obligations demo, and we will give you access to our dashboard to see attack information and bandwidth usage.

The JSI team would also be glad to create a customized package for your company that would fit your specific needs.

Additionally, with JSI's DDoS Mitigation solution, your company will have the ability to generate incremental revenue with higher tiers of mitigation service.