Webinar: Navigating the FCC's Broadband Data Collection Bulk Fabric Challenge Process
Webinar: Navigating the FCC's Broadband Data Collection Bulk Fabric Challenge Process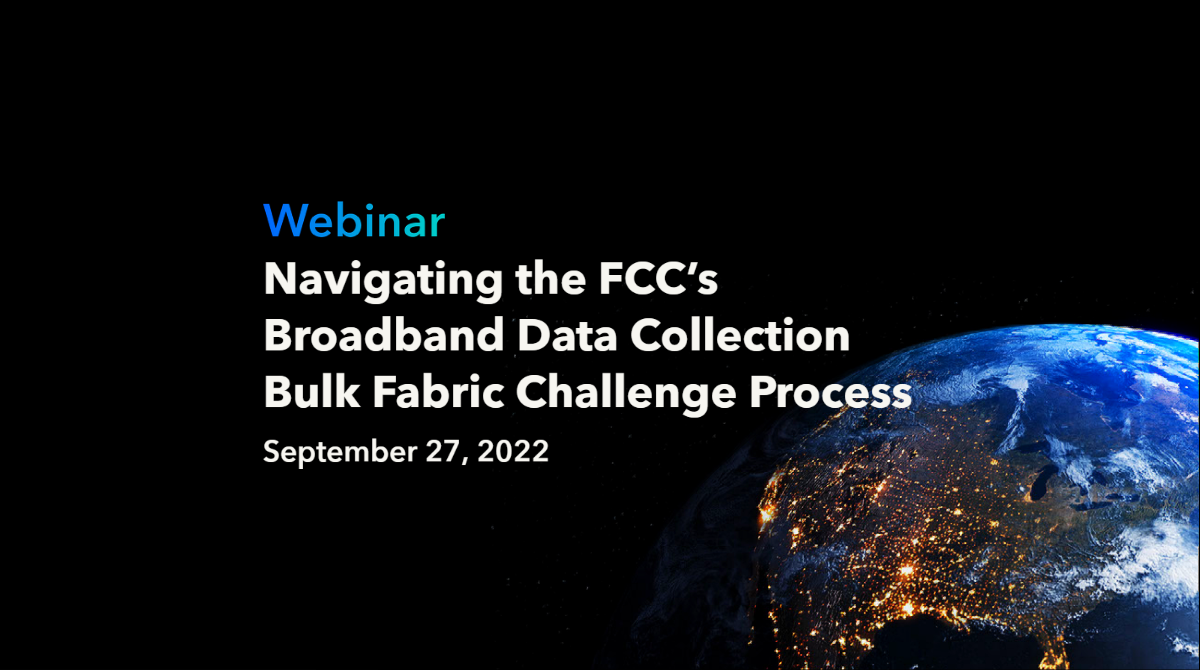 Now that the September 1, 2022, deadline has passed for all broadband providers to submit data as part of the Federal Communications Commission's (FCC's) Broadband Data Collection (BDC) program, providers need to correct errors in the Broadband Serviceable Location Fabric (Fabric) through the "bulk Fabric challenge" process.
If your company discovered that the location data shown in the Fabric did not match actual location data during the BDC filing process, the Fabric challenge process allows you to submit proposed corrections to the Fabric. While the FCC has not established a deadline to submit these challenges, providers need to participate before the FCC publicly releases the first version of its BDC map, which is expected to occur in November.
In light of these developments, JSI will be hosting a webinar and question-and-answer session on Tuesday, September 27, 2022, at 2:00 pm (ET) to provide you with the critical information that you and your company need to successfully navigate the bulk Fabric challenge process. Notably, during this webinar, our team will:
Provide examples of common errors in the Fabric;
Share a step-by-step approach to inputting the data to make necessary changes; and
Answer any lingering questions that you may have.
Purchase a Recording of This Webinar Program
If you were unable to attend this webinar, you can still purchase a recording of this program for $249 per company by contacting JSI's Marketing Department, either by clicking the button below or by calling our Maryland office at 301-459-7590.