Webinar: Navigating the NTIA Middle Mile Grant Requirements to Maximize Opportunity for Success
Webinar: Navigating the NTIA Middle Mile Grant Requirements to Maximize Opportunity for Success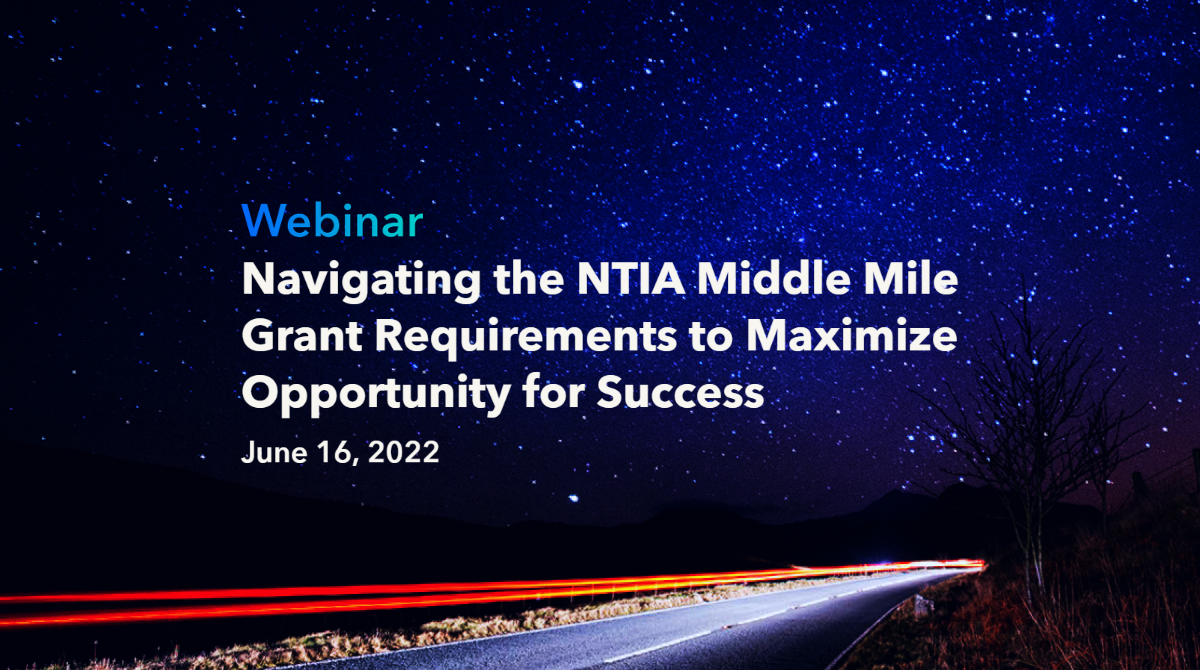 On May 13, 2022, the National Telecommunications and Information Administration (NTIA) published the Notice of Funding Opportunity for the Middle Mile Broadband Infrastructure Grant Program (Middle Mile Grant Program), which will provide $980 million dollars in grant funding. With a recommended application range of $5 million to $100 million, this grant program is an option for smaller and larger projects.
The Middle Mile Grant Program, while affording many opportunities to build middle mile to unserved and underserved areas, requires complex and comprehensive data to maximize scoring opportunities.
JSI will be hosting a webinar on Thursday, June 16, 2022, at 2:30 pm (ET) to help you navigate the many requirements of the Middle Mile Grant Program, as well as to provide you with tips and information to help your company compile a successful application. In particular, we will discuss:
What you should be doing now to ensure your company can apply;
The importance of engaging with government entities, community organizations, and other carriers;
How to craft your application to prioritize grant goals and meet the statutory purpose to maximize award opportunities; and
The required plan and policy documents.
Purchase a Recording of This Webinar Program
If you were unable to attend this webinar, then you can still purchase a recording of this program for $249 per company by contacting JSI's Marketing Department, either by clicking the button below or by calling our Maryland headquarters at 301-459-7590.