Numbering and Porting Essentials (NPE) Service
Rest Assured.
With JSI's popular Numbering and Porting Essentials (NPE) subscription service, your company will have the resources that it needs to meet some of its most important deadlines in 2023, including:
Implementing the STIR/SHAKEN framework in the IP portions of your network;
Updating your robocall mitigation plan certifications; and
Registering to authenticate calls that originate on your network.
To connect with us today and learn more, simply complete this brief contact form.
Comprehensive Resources to Help You Succeed in 2023 – and Beyond.
For a flat subscription fee of $799 per year, your company will receive a series of six (6) web-based educational sessions that have been custom-designed to help you successfully prepare for the critical numbering, porting, and robocall-mitigation deadlines that lie ahead in 2023. Specifically, in those six sessions, our team will cover a comprehensive range of topics, including:
STIR/SHAKEN Implementation: We will provide you with a detailed description of the requirements that will be applicable to your company as the call-originating and -terminating provider;
Policy Administration Registration: Our team will address the relevant registration requirements and process;
Managing Competition in Your Service Area: We will walk you through the rules that are relevant to your company and your obligations;
Annual Number Portability Refresher: This particular session has been designed to help your company stay up to date with the relevant number portability rules;
Numbering Assignment Changes to Conserve Numbering: Any mandated number assignment changes will affect all carriers; and
Do Not Originate List and Reputation Registry: In this session, our team will explain how these lists help your company to alleviate illegal robocalls and validate numbers.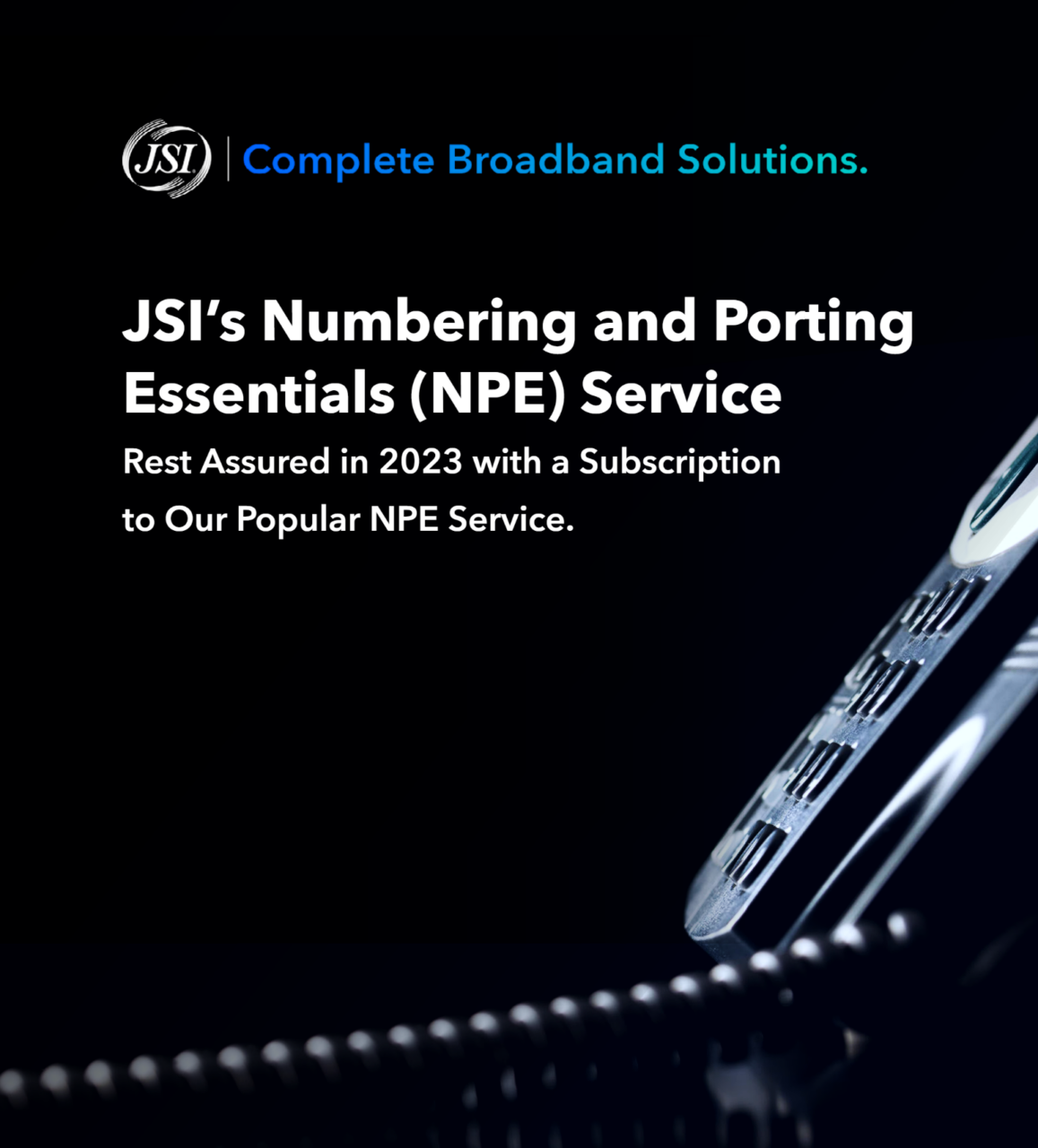 As an added bonus, you will also receive one additional webinar – completely free of charge – which you can use to educate your staff on new numbering, porting, and robocall-mitigation industry rules and regulations that will impact your company and customers. To learn more about our NPE service today or to sign up for your own annual subscription, please contact Bridget Alexander White (bridget.alexander@jsitel.com) by simply clicking the button below.