Upcoming Emergency Alert System Filings and Related Deadlines for Video Providers
Upcoming Emergency Alert System Filings and Related Deadlines for Video Providers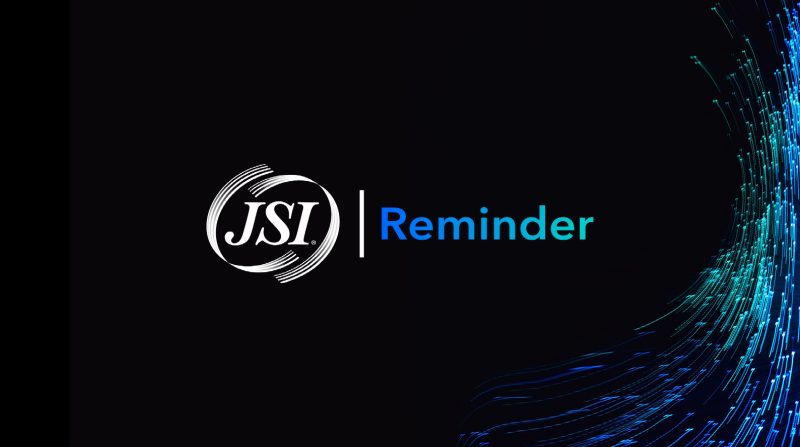 Emergency Alert System (EAS) Test and Related Filings
JSI reminds its clients that video providers must complete a series of three forms in connection with the next nationwide test of the Emergency Alert System (EAS) and file them in the recently opened EAS Test Reporting System (ETRS).
In previous years, the Federal Communications Commission (FCC) has announced the relevant EAS test dates along with the dates by which EAS participants must file their pre-test forms (Form One) and two post-test forms (Forms Two and Three). Although the FCC has yet to announce the next EAS test date, it has directed all EAS participants to submit Form One in the online ETRS by no later than February 28, 2023.
For additional information on this upcoming filing, please visit the following FCC webpage: https://www.fcc.gov/general/eas-test-reporting-system.
Upcoming Deadlines Related to Recent EAS Rule Changes
Video providers, including IPTV systems and cable operators, should also prepare for a series of upcoming deadlines related to recent changes in EAS rules. Specifically, these changes concern the use of the IP-based Common Alerting Protocol (CAP) format for certain types of EAS alerts and the modification of the prescribed text that EAS participants have used in the past.
For most EAS participants, the deadline for implementing these rule changes will be December 12, 2023. In particular, by December 12, EAS participants must:
Implement new CAP alert polling and prioritization rules;
Deactivate National Information Center (NIC) code alert processing; and
Display the new text for the national alert originator code, the National Periodic Test (NPT) code, and a standard script for NPT alerts issued in a legacy format.
Additionally, by the December 12 deadline, all EAS participants except cable operators must display the national emergency code (EAN).
In the case of cable operators, the FCC established a different timeline for displaying EAN due to certain challenges associated with existing set-top boxes. Specifically, the FCC has given cable operators until March 12, 2024, to implement the following changes:
Update set-top boxes to display the new EAN text;
Replace set-top boxes that cannot be modified through software updates to display the new EAN with set-top boxes capable of displaying the new text for subscribers with hearing disabilities; and
Display on their websites information about the availability of set-top boxes capable of displaying the new EAN text for subscribers with hearing disabilities upon request.
In addition, the FCC has given cable operators until December 12, 2028, to complete the provision of set-top boxes capable of displaying the new EAN text to all subscribers.

---

If you have any questions concerning the EAS requirements or would like assistance with Form One, then please contact Kim Waldvogel in JSI's Maryland office, either by calling 301-459-7590 or by clicking the button below to connect via email.