Upcoming Service Accessibility Compliance Certification and FCC Section 254(g) Certification Deadlines
Upcoming Service Accessibility Compliance Certification and FCC Section 254(g) Certification Deadlines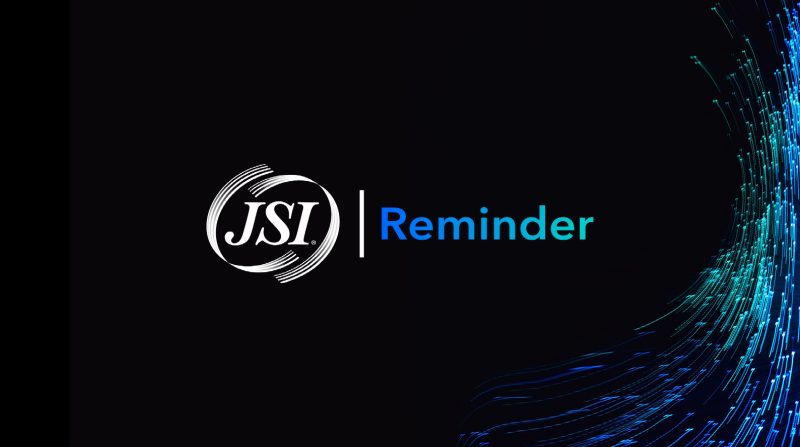 JSI reminds its clients of two upcoming deadlines: (1) service accessibility compliance certifications (April 3, 2023); and (2) FCC Section 254(g) interexchange rate integration and rate averaging certification (May 1, 2023). For additional details, please keep reading.
Service Accessibility Compliance Certification
All telecommunications providers, providers of advanced communications services (VoIP, electronic messaging, and interoperable video conferencing), and mobile providers who use phones with web browsers have until April 3, 2023, to submit their certifications for the calendar year 2022 to the Federal Communications Commission (FCC) about the accessibility of services to the disabled.
The filing must be completed through the FCC's "Recordkeeping and Compliance Certification and Contact Information Registry," which can be accessed at https://apps.fcc.gov/rccci-registry/.
Specifically, providers must certify that they have established operating procedures to:
Document efforts to consult with individuals with disabilities;
Document the accessibility features of products and services; and
Record information about the compatibility of such products and services with peripheral devices or specialized customer premise equipment commonly used by individuals with disabilities to achieve access.
The FCC requires certifications and contact information for each company, as described above, and affiliates that provide telecommunications services. If the previously submitted contact information remains current, then the 2023 submission only needs to include the new compliance certification. Any updates to contact information must be made in the online registry within 30 days of the change.
FCC Section 254(g) Interexchange Rate Integration and Rate Averaging Certification
Each non-dominant provider of de-tariffed interstate interexchange service must certify by May 1, 2023, that it provides service in compliance with the geographic rate average and rate integration obligations pursuant to section 254(g) of the Communications Act.
Geographic rate averaging prohibits a company from charging different rates for calls of similar geographic scope. Providers must certify annually that pricing policies are not discriminatory among rural and high-cost areas and that rates charged in each state are no higher than rates charged to any other state.
Clients who need assistance with either of these filings should contact Kim Waldvogel in the Maryland office by calling 301-459-7590 or by simply clicking the button below.
---

Does your company need assistance with keeping track of its federal and state filing deadlines, like the ones mentioned above?
JSI offers three levels of federal and state filing tracking with TrackNow, TrackNowPlus, and TrackNowPremium. Please contact Evette Head to determine which of these three options would work best for your company.

JSI also now offers a "Virtual Telecom 101 Boot Camp" for new staff members to learn the basics or more advanced training with industry experts. Please contact John Kuykendall to learn more and enroll.