US Senate Holds Hearing on 'The State of Universal Service'
US Senate Holds Hearing on 'The State of Universal Service'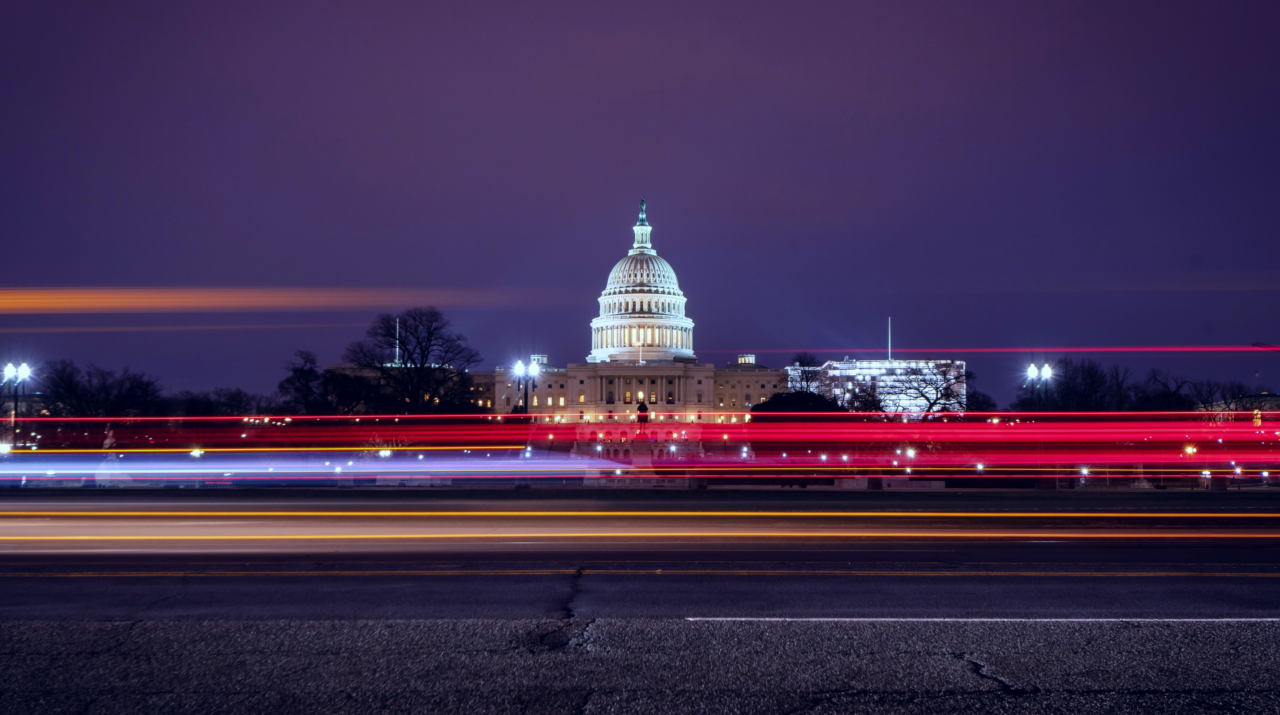 Last week, on Thursday, May 11, 2023, the US Senate Subcommittee on Communications, Media, and Broadband held a hearing titled "The State of Universal Service" to address the connectivity needs of rural and insular areas of the United States, health care professionals who provide telemedicine and telehealth services, and low-income households that otherwise would be unable to afford internet access, as well as the need for broadband access within US schools and libraries.
Additionally, at that hearing, one of the key topics slated for discussion was the issue of reforming the Federal Communications Commission's (FCC's) Universal Service Fund (USF), which supports the Schools and Libraries (E-Rate) program, the Lifeline program for low-income consumers, the federal universal service high-cost program for rural areas (the Connect America Fund or CAF), and the Rural Health Care program. 
Notably, at the start of the hearing, subcommittee chair Senator Ben Ray Lujan (D-NM) announced that he and ranking subcommittee member John Thune (R-SD) had formed a bipartisan Universal Service working group, which would be tasked with identifying and evaluating potential reforms to the USF. In addition to Senators Lujan and Thune, this new six-person working group consisted of Senators Amy Klobachar (D-MN), Shelley Moore Capito (R-WV), Gary Peters (D-MI), and Jerry Moran (R-KS).
After Senators Lujan and Thune delivered their opening remarks, the subcommittee then heard testimony from five witnesses:
Tim Chavez, Director of Technology for Cuba Independent School District in New Mexico;
Angie Kronenberg, President of INCOMPAS (an internet and competitive networks trade association advocating for competition policy across all networks);
Daniel Lyons, Boston College Law School Professor and American Enterprise Institute Senior Fellow;
Denny Law, CEO of Golden West Telecommunications Cooperative; and
Greg Guice, Director of Government Affairs for Public Knowledge (a Washington, DC-based non-profit public interest group that works works at the intersection of copyright, telecommunications, and internet law).
The E-Rate Program
During his testimony to the subcommittee, Mr. Chavez discussed the efforts that he and his colleagues had made to close the digital divide in their rural community, principally by providing affordable broadband access to his schools through the E-Rate program and to his students at home through the Emergency Connectivity Fund (ECF).
According to Mr. Chavez, the broadband access that was made possible through these programs had impacted his community in an "enormous, life-changing" manner and had ensured that the community could "survive in the twenty-first century." He recommended, therefore, that the E-Rate program be expanded, "so that school districts like ours can access more resources to meet modern challenges and give our students the education they deserve."
Notably, during the subcommittee's question period later in the hearing, Senator Markey (D-MA) underscored how successful he believed the E-Rate program and other programs had been in ensuring that children from low-income families had the same opportunities to access high-speed internet services as those children coming from wealthy backgrounds, adding that "the homework gap is an opportunity gap, which ultimately becomes a job gap."
The Lifeline Program
Mr. Lyons stated in his testimony that, although the USF continued to have a "laudable mission," the Lifeline program was especially in need of reform. In particular, he noted that the Lifeline program lacked reliable data or metrics to assess whether the it had, in fact, improved access to voice and broadband services for low-income households, as the program was intended to do.
According to Mr. Lyons, the Lifeline program also unnecessarily "limits recipients' choices and distorts telecommunications markets," as Lifeline households could only "select from a limited menu of companies that have been certified as meeting the FCC's minimum service criteria." That limited selection, as well as the administrative costs for shifting the Lifeline subsidy to a new carrier, made it difficult for Lifeline households to "discipline carriers that provide poor service by switching providers," according to Mr. Lyons.
Mr. Guice echoed his support for reformation of the Lifeline program during his remarks to the subcommittee, noting in particular that the FCC should "consider structural changes to the Lifeline program to ensure that it is better serving low-income families, as the ACP is." Further, Mr. Guice recommended that the FCC expand Lifeline's eligibility, so low-income families eligible under ACP, but not Lifeline, could receive support for broadband service at the same level as the ACP.
Notably, during the period for questions, Senator Thune echoed Mr. Lyons's earlier concerns about the lack of developed metrics for the Lifeline program, and he stated that it was his belief that the time had come for the FCC to closely examine that program to determine its effectiveness in increasing subscribership among low-income consumers.
The High-Cost Program (CAF)
In his testimony on the CAF, Mr. Law recommended to the subcommittee that the FCC update the high-cost USF initiatives — specifically, the Connect America Fund-Broadband Loop Support (CAF-BLS), the Alternative Connect America Cost Model (ACAM), and the Alaska Plan — to ensure their effective coordination with existing grant programs and the upcoming BEAD program.
In particular, Mr. Law proposed increasing those initiatives' current 25/3 Mbps speed-performance objectives to bring them in line with those set by BEAD, which would permit "BEAD funds, in turn, to go further in serving areas in greater need."
The USF Contribution Factor
In her testimony, Ms. Kronenberg noted that the USF program was exceptionally important to INCOMPAS's members, but she went on to state that those members and their customers had been impacted by the USF's increasing "contribution factor" — that is, the percentage of end-user revenue to be contributed to USF programs — resulting in customers "seeking non-assessable services to avoid the high fee of about 30 percent."
Ms. Kronenberg added that that INCOMPAS had been working with the USForward Coalition — consisting of over 340 US civil society organizations, trade associations, and broadband service providers — and her organization agreed with the Coalition's recommendation that the USF contribution base be expanded to include broadband service revenues.
On the topic of USF funding reforms, Mr. Lyons recommended to the subcommittee that they consider the "contribution problem" as part of their general investigation into potential USF reform measures, adding that the optimal solution would be to "fund universal service through the appropriations process," which would "improve the transparency of the program and the opportunities for congressional  oversite … to minimize program inefficiencies."
Mr. Law also testified that the USF contribution mechanism had failed to "keep pace with the evolution of the communications marketplace," because its contributions base had dwindled as consumers moved from traditional, assessable telecommunications services to other services like broadband that are not currently assessable. He recommended, therefore, that Congress give further consideration to "The Reforming Broadband Connectivity Act," which directed the FCC to reform the USF contribution system by expanding its contributions base within one year, as well as to "The FAIR Contributions Act," which instructed the FCC to examine the anticipated data-transmission demands on rural broadband networks and the costs associated with that data transmission for rural broadband providers. Additionally, Mr. Law recommended including broadband internet services — as well as all beneficiaries of broadband networks, like "large Internet-centric firms" — within the contribution base.
In his testimony on the USF funding reforms, Mr. Guice disagreed with the notion of using the congressional appropriations process, as Mr. Lyons and others had proposed, noting that "[a]ppropriations can play an important role, but given their temporary nature, they are not a good fit for the long-term investments that are needed to advance universal connectivity." Instead, he recommended that the FCC expand the USF contribution base to include broadband revenues, as Ms. Kronenberg and the USForward Coalition had recommended.
Notably, during questioning, Senator Roger Wicker (R-MS) asked Mr. Guice whether it was fair for landline users, who are oftentimes the elderly in rural communities, to pay a disproportionate amount of the contribution to USF when other parties, including Netflix, YouTube, Amazon, Hulu, and Microsoft, "drive seventy-five percent of the total network traffic." Mr. Guice agreed with this characterization and noted that the solution to this problem was, in part, to broaden the USF contribution base, as previously discussed. Ms. Kronenberg echoed the call for expanding the contribution base, noting in particular that "USF is being used largely to support the business case for broadband providers and affordable broadband service."
---
Questions? Connect with Us.
If you have questions concerning any of the programs discussed above, or if you would like to speak with a member of JSI's policy and advocacy team, then you can contact us today by simply clicking the "Connect with Us" button below or by calling our Maryland office at 301-459-7590 during normal office hours.